water dungeon

Posted:
Tue Feb 11, 2014 5:39 am
Part of incentive of some dungeon types (underwater, volcano etc) is just to get players excited about potential for making their own worlds and quest storylines, and to give them a few building blocks and ideas for storytelling. Not sure what your art budget is but a lot could be done with simple tricks with colored lights & palette changes etc
"water dungeon" could have a hidden entrance behind a waterfall. NPC outside maybe gives the player a 4 minute "air bubble" buff -- they have four minutes to get in and out or they will drown inside (or just expel to start spawn rather than "die")
A timer style mechanism before being expelled/teleported out, means players must return several times, remembering a bit from previous times to get further each time & avoid dead ends etc.
"mermen" or water-imps inside are just zombies or NPCs with blue translucent pigment skin, blue lights and some sort of ripple flicker or "fog" effect helps give illusion of underwater. Maybe having a "bubble" rising now and then
Example of: water nymph, fire imp, and a ghost, using NPC with current available palette changes (like zombies just not green):
You could reuse a lot of ice/snow terrain here as with blue/green lighting it would look underwater-y. For volcano just mine art with orange lights & flicker/pulse. Haunted house maybe for the ghosts, OR an abandoned mine shaft. Or both -- an abandoned mine shaft *under* a haunted house heh :p
if you have artist budget, add one or two "theme" mobs in form of sharks, crabs, some kelp -- it would not take a LOT of new art just reuse some with new ideas. Otherwise just rely a lot on colored NPCs, lighting etc.
In some cases you might even be able to recolor some farm crops and give them am "alien" look.
see maybe this oldschool final fantasy dungeon -- color suggests a lot and helps players pretend it is underwater...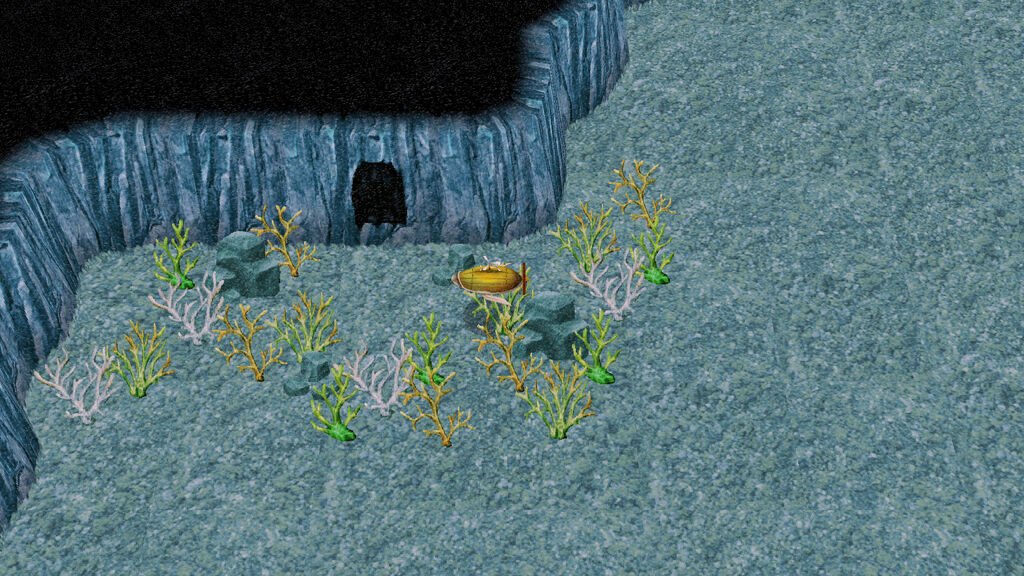 A couple small recolorings and lighting changes, swap out the water nymphs for the fire imps, and world-makers & modders can make a volcano lands or dungeon or whatever ...